Reflection, Imitation, Experience
Category Archives: Management Blogs
You step in..  any city and you meet new people every day, even every moment! You wake up in the morning your milk-man, newspaper man, your maid, the cab you take to reach your office, security guards, your colleagues, bosses and so many. Every day you meet these people on a regular basis if you are building your career in any city across the world. How many times we ever think of this, the people you meet every day, are outsiders! Most of them. They are from small towns or villages around. May be you, left your home so many years ago with a dream of building up a good education and career. We are all like the birds, those left the egg-cell once nature allowed us to know the world better. Like the birds, we never cared about the egg-cells. We are alive, we are moving and the egg-cell is of no use anymore.
I am sure, people who are from a small town far away from where you are living right now, for a better job opportunity, career prospects; have started relating with what I am trying to put in words! Surprisingly, almost 70% of total population of any city is outsiders! The money is centralized, you pay more tax to stay in a city and the city invests back to your lifestyle and facilities! You start feeling, the city is big, developed and definitely the best place to stay! You start loving your city and like so many other people you plan your life. I have seen my grand father, who was a school teacher in a village. He had a king-size life as per his expectations. Respect from people you are living with, handful fixed source of income, some good farming lands. My father never wanted this. He needed a slightly better life, better education, hospitals better roads and other Govt facilities. He moved and started living in a nearby town, where I grown-up! Jhargram! the town has more than 500 students appears for higher secondary exams every year and 90% of them leave the town for higher education as they receive the mark-sheets! Remaining 10% students, drop-offs or stays with town's only college. Not because of their preferences, this happens when you don't have other good opportunities! Students who left the town for education, stay there for their job and slowly they start their family.
My old town is like the egg cell! Every year, it is supplying few hundred talents to the world and whenever I visit my town I walk across the old shoddy roads I see students dreaming big to study in other places and aiming to be another city-slicker.
Coverage! I am not talking about any signal coverage, police station coverage. People who works on shifts and a process, knows what a coverage is! I am talking about the coverage email ID your office has, to support your work on off hours or weekly offs!
I belong to Online Market Research Industry, and where coverage is an important word! You have lots of projects running in more than 50 countries around the world, you have more than 100 vendors, aligned with the sampling/programming process, you have a few thousand impressions on your database every hour and the primary project manager is not available 24×7. Here is the importance of a coverage. Your client can wake up in the morning of a fine Sunday and realize, a study has not doing well since last 12 hours! So, client sent an email to the PM and waiting for a response! The Project manager went to a friend's place on Saturday and have a bad hangover! Sleeping/relaxing with the week-offs! Here comes the Coverage, who is doing the babysit while the PM is away.
I had an experience, during an interview with an online market research industry senior guy! He said, we don't like those people as a project manager, who depends on coverage after the day shift is over or during the weekends! This sounds like, "I will not marry a woman, who will reply upon babysitters during her office time." Because of it, the senior guy doesn't hire those people as a Project manager, who rely on coverage.
I am not blaming the industry senior person. This is the traditional Indian mentality. We don't have any concept of babysitter in India. Parents don't rely upon baby sitters! Because, they never had an experience of having a dependable babysitter! Like the senior guy, who never had a dependable coverage team in his earlier offices. When my manager asked me to take care of weekend coverage, it was not something new for me, I have personally worked on weekends before, for quarters also few of my colleagues. But this time, I am not as a support executive, I am on weekends as a project manager. So, after almost 8 months, when I came back to coverage again, I realized there are so many changes in me, my approach to projects and communication styles.
The main change I first observed was my approach to my responsibility. A coverage is not someone who opens the door every-time someone knocks the door. This is a security guard's job, not a babysitter's. So, coverage is not only acknowledging the emails from client, coverage is to make sure the projects are running smoothly and the pace is maintained throughout the time.
So, I was preparing the new concept to present in-front of my team and here are some key points:
Why coverage is important?
My clients can answer this better. When you email to your vendor/ suppliers after regular shift and you keep waiting for a response, how it feels! You asked your neighbor to take care of your children and you left for office. After a few hours, you are calling your neighbor for an update, and no one receives your call. You are clueless where are your children and your neighbor!
What are the qualities a coverage guy must have?
Joint family is an Indian old practice! You know, what was the best thing about being in a joint family? You don't have to worry about bringing up your infant/child. You can find senior guys in your family who are already mother and knows everything about taking care of a child. The same logic applies for any babysitter job too. When you are taking care of someone's baby, you must be a mother or must have a younger brother or sister! Experience on projects is the basic criteria of any coverage guy! If you don't know how a process works, how can you work on the same process, while you are working on the process alone!
It's not only having a good knowledge on process, must have interest on the process you are working on. Because, as a baby sitter, you need to love babies and you need to invest your time and concentration for them. Otherwise, like a baby, a project is too much sensitive.
How to present a study to your client, you are checking for the first time
Like a pro! Over the weekends we receive 120+ emails for 80+ studies each day and you don't know what is the client's preference, project's requirement, project manager's approach towards the project. Let's assume you don't have any coverage notes (True for 95%) and you have a high importance email from an unknown/semi known client asking you, are you feasible for the study? You have previous email chains, you scroll down few, you have Fulcrum you read the data how the study is performing for last few days and you have basic mathematics to check if the progress is matching pace! Now, coverage is all about how you are presenting the information about status, concerns and changes implicated by you to overcome concerns.
When a study needs higher attention
Read the tone of client's communication. or if you scroll down the email and find the update is same or almost same, you need to check the study, its proactive! Follow up email with progress confirmation after few hours.
Challenges
When a mother hand over her child to baby sitter, provides all information in the babysitter's notebook, that includes every details child is currently suffering from or eaten since morning, when to feed, what to feed! Lots of things. Handover is important, lots of emails/projects can be another one. Want to hear from you.
Can you please leave some challenges you experienced on the comment section?
That was another 9/11 when an airbus demolished world trade center and the world went shocked with some serial impacts afterwards. This is now another one in India.
Situation 1: I had my night-shift at office and my boss announced that, INR 500 and 1000 notes has been banned and its all over the news by then. I had a lot of emails pending and clients who had no clue what happening in India. I sent my office boy to exchange few INR 500 notes to convert into INR 100 notes from near-by shops, he came back with a no-hope face and I understood, the news is everywhere now. I only have few 500 notes in my pocket and ATMs are closed for next two days! I used to buy food items from local market and I started thinking, this time I need to travel 3 Km to purchase some over-priced food packets and vegetables from a shopping mall!
Situation 2: My Boss has a D-MAT Account. Next two days is going to be big investment days for him. Less transactions in Market and the stock market is going to start with a lower value. The time I am writing the blog, he might be busy calculating the investment amounts.
Situation 3: As they said, Petrol pumps and Hospitals are accepting 500 and 1K notes! I went to a petrol pump nearby, if they can help me by exchanging some money! they said, for each 500 Rs note, they will return INR 450. A two day's business with 10% instant profit!!
Situation 4: I denied the offer of the petrol pump guy and started walking towards my home. I badly needed a Cigarette and a cup of tea from the roadside tea vendor. Unfortunately, I had only 500 Rs notes and the tea seller simply said, even if I purchase a cigarette packet, he is not going to do any business with 500 Rs notes. I know only one place where I purchased cigarette via card-payments is Airport! I was wondering, what smokers are doing right now? Do we have any online website to order Cigarettes in India?
Situation 5: I found a tea seller who said, "Give me 500 Rs and Purchase Cigarettes of the amount. I don't care if this is banned or not. Modi ji used to sell tea and also I am selling now! I will manage this with electric department employees, they are my regular customer! "
Situation 6: I called up my Fiance and she is so tensed about this change, as there are only a few days left for my marriage in a tire 100 town and 250 KM away from a nearby City, Kolkata. where online payment is just a myth or just online recharge apps like Freecharge/My Airtel App. She is scared how all the arrangements are going to be like when RBI has set a rule on daily withdrawal amount.
Situation 7: I was just crossing the park near my house and a less-known neighbor was paying money to an Auto-driver for his trip from office. The auto driver asked for 350 Rs also the driver has no change as its the day start for him. My semi-rich neighbor preferred to pay him a 500 Rs note. After all 350 Rs in 100 s and 50 s is a big value. The Auto Driver is not just happy, he was delighted with such a good start in the morning.
I am at home now and hungry. Searching a cheaper option to order my breakfast online. Zomato or any other players are not offering any discount on online payment! My Facebook page updates are reflecting a hilarious imbalance on polling result. Hilary Clinton = 131 & Mr Trump = 168. 
9/11 is not a good date for USA.
During my initial days, when I tried to understand the key factors and parameters of a successful relationship, It was like a law, you need to have a love to build a relationship. So, first find the love and build a relationship with your love! 🙂
Also in India, Love comes by luck, stays by luck and fortunately you can have so many feelings of love in your life, until you are grown enough and earn enough to marry someone! So, love is not something, you can trust you have when you are going to start a relationship. You cant force your heart and you cant control your mind! There is a second way, you can understand, you can share your views and impure a budding communication with truth and visibility. What more you can do, to build up a strong relationship with your partner, who has been arranged by someone in your life. You have few common and many different views, which looks even because of tendency of compromise or openness.
But! once you started thinking about commitment, I want to know from you people, how to develop a relationship so that it actually becomes perfect? Any thoughts!!
Media was more concerned about the JNU case and a silent movement was promised to take place for smartphone world. World's cheapest smartphone at INR 251!!
Make In India's one of the flagship product which was proposed to start pre booking today by 6 AM!
Unfortunately, the website got crashed
Did you checked this page yet? Go for it to find if you are too lucky.
Baba Ramdev trolled again. As he launched Patanjali atta noodles. Good business sense I would say! People lost the old temperament for Maggi and Maggie is not cold drinks! People have to bring it home before preparing it. Where u have your mom/dad/sister/wife to give you a 5 minutes lecture on why you should not have Maggi.
So Ramdev baba is pushing his brand before the market comes to its original preference. India has a old love for Ayurveda and the world like the word Natural. Baba Ramdev took both the words on his marketing book and see the difference! He is the highest selling Indian brand followed by Kerala, Fortis, Bollywood etc.
Baba has its own ration chain that allows him to reach the rural areas too. 
Fact is HUL even don't have that strong and dedicated supply channel across the country.
Prime minister Modi also gifted him a full day named Yoga Day. What more we need? Baba, you are a businessman. A seasoned one!
Taking few aspects of India across the world!
Yep! Bloglet is the small blog, those comes from memories and these stories mainly comes with a smile.
We may live in a yellow submarine, but your first knowledge about this globe is not your teacher or your parents. Its the black covered yearly updated diary.
I remember, in my childhood.. the maps on the last page of any diary was a  Wonderland. Like so many children, I use to find places on the map. There was a game even that I used to play with my sister. To find out the name of a city from the map. I don't know how much time I have spent with those light shaded colorful pages finding a name over it.
This was my first hello to the world.
Today on my corporate diaries, I hardly can find such maps. This generation has Google Maps and Google Earth. The game is definitely tougher today.
So many hundred years ago, in mid-Atlantic, sailors went slowed due to no current in air or water. I don't know how an Indian boatman reached there and crossed the retarded ocean heading to the west… Here we go, launching the new hero.
Manjhi, The Mountain Man
PO + Village: Gehlaur,
Tehsil: Muhra
District: Gaya
State: Bihar, India
History says, India can wait for anything! From Justice, 4G to public toilet Indians are habituated to wait! But for something good. Good news is, we got an extra-ordinary movie that actually connects hearts! Take a walk by the beaten path and watch the sunset over those corn-field, rest by an old honey tree, walk back, reach your home and watch 'Manjhi, The Mountain Man' on YouTube or torrent!

Done!
I shouldn't suggest like this, but I am a daily user of these websites to fulfil my movie-watching desire. Specially when, even producer is not to earn few crores! Rather this movie is a genuine example of huge opportunity for NFDC to launch their movie making projects to more International audience.
I am not talking about global acceptability of such a biopic like 'Manjhi, The Mountainman', rather I am justifying its global consideration. British Government was not good enough to leave enough for independent India, apart from Indian Rail and Pakistan. After 40 years, the nation was able to figured it out, how to continue the development. So many areas of the country never felt the government before and here is the hero, the last man standing in a queue of 1.28 Billion people. The last Indian, if we arrange all of them as per everyone's savings, expenses, property, education, medical and other facilities. The story in best four lines is like this:
A touch of Love story is definitely an Indian style, but this one is different. The concept of love works like an natural aroma for this movie, based on a place named Wazirganj where people are bound to reallocate during Tropical-summer, people have to cross a mountain to avail nearest public transport. The script compared the one-man-made-road with TajMahal. Actually when I look into this matter, I see two gifts for two different dead women. One is build by India's most wealthy person across the history (Sahajahan, Owner of Kohinur) and another-one is the uneducated person from India's most backward society called Musahar from Bihar-UP's remote border area. Where women got abducted and raped abruptly, People strived from hunger normally, Killed brutally and challenge the God helplessly, like this Man of the Movie- Dashrath did.
You can relate the life with some one, who chased a herd of wild elephants with a bamboo stick in Masai Mara to save his village or the eternal character Andy Dufresne braked the jail against all the issues or how Hercules fought against Nemean Lion. Completely alone except their will-power.
This is where, Dasarath Manjhi got the international match. A man from India's most backward society can do this much, because he promised in the name of his dead wife. When, a society makes a man's life completely miserable and God is only one left, whom he can challenge! He challenged a Mountain-Task! All the characters in the movie are perfectly fitted. Naxal revolution, Garibi Hathao campaigns added few historical references to the biopic.
We got few initial responses about this movie on Daily Mail, UK website:
One Day, when Indian History will be mile-stoned by some excellent movies, Manjhi will definitely named as a trendsetter. International Media need to talk about the boatman. This is a bait for Oscar Nominations from Indian film fraternity. 
Whenever I start thinking about writing a blog and I create a MS Word file on my desktop, I open the file and start thinking about the probable topic, I need to write about that can actually create a poof in the digital content world, I just type, "Life is.." then again I start thinking about, LIFE IS WHAT?
My inner soul says, "Tough one, this is probably the toughest ever self-raised question across your school syllabus, college encyclopaedia, google and your other knowledge universe.
I press the back-space button and leave the file blank. Once, you start thinking about life, you cannot think any other. As a teenager, I once realized, love is life. So, I started searching so many lives. I meshed up and finally fixed one life forever. When, I was about to take off to different state, my fixed life dumped me and made me understand, life is adjusted changes with respect to your brand of wine, shirt-size and credit limit, while parents, relatives, friends remain constant.
Life was completely fucked-up, so, I did attempted to change my career into content writing. With Market Research experiences, it may tough for anyone to get into content writing, sometimes. I presented my blog page to the interviewer and she got impressed. Within two weeks, I got my credit card, own bank account and I started hating my job. There is few miles between content writer and content creator. So, when my manager asked me to submit two write-up on a daily basis, with a fixed format and word-limit. I got fucked again. Content may be the king, but not in a third-world country. Definitely not a well-paying job, definitely you are not a copy-writer. I gave myself some more time and left everything.
Probably 'life' is the best ever fascination of human desire. We all need a life. We live till we keep breathing, until our heart cells says, "We had enough of it." We all work, we earn and end of the day we spend all for a better life.
It was just another morning. I woke up hungry. I was not in a condition to consider my favourite dishes, was just hungry for anything to eat! I took my android phone and just ordered, "Ok Google, I am too hungry, need food immediately." I checked my wallet, left with 200 bucks only! My concentration returned to my handset, "Ok Google, I have 200 Bucks with me." 200 bucks are just not anything for two hundred bucks. Rather you can call it a tip for the delivery boy.
Google checked my available balance and asked me, how much you are willing to pay for this breakfast? You have 20K in your account. "Ok Google, make it below 500"
I got a call within 5 minutes from my nearest restaurant, who can deliver me within 10 minutes!
"Sir, now we have these, what you would like to have and here is your google suggestion within your budget. A pasta with a pan pizza and coke."
"Continue with the suggestion!"
Google knows me better than what I can think about myself!
Within next 10 minutes I opened my door, the delivery boy at my doorstep!
This is what Google is going to change the world!
Nothing new, Google has my account details, my location and sent my message containing my requirement to nearest restaurant, who have promised a 10 minutes delivery, in my living area.
For financial transaction they requested to enter a onetime password to enter on a verification page followed by a security password. The life can be as simple as that!
Few days later, my parents came to my place and I had no time to set up a plan, but I had a budget to spend on their sight-seeing. I took my phone and just ordered, "Ok Google, I need a sightseeing plan for two adult at a budget of 10K. Within next 15 minutes, I had all the best possible plans for my parents in my inbox. I just selected one option and rest of the process was just easier than anything.
Google Plus have the potential to perform all the services where it can use an artificial intelligence for any command from its database. I am waiting for the day when Google is going to offer me these services with an android phone.
The WordPress.com stats helper monkeys prepared a 2014 annual report for this blog.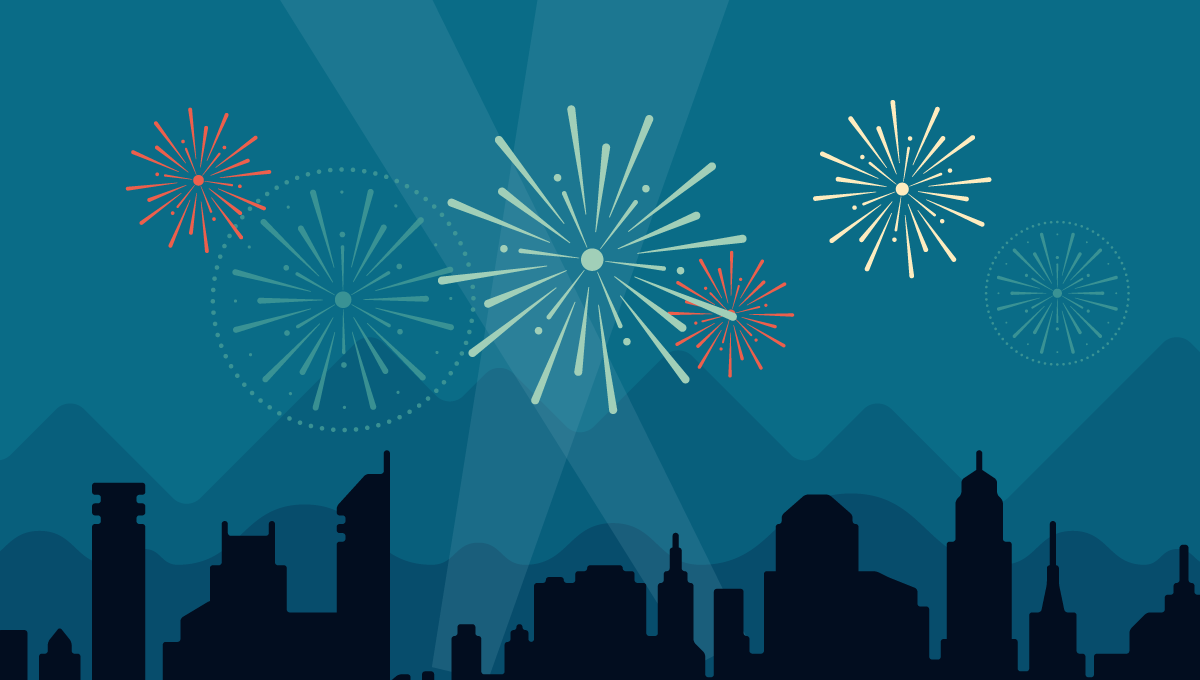 Here's an excerpt:
The concert hall at the Sydney Opera House holds 2,700 people. This blog was viewed about 41,000 times in 2014. If it were a concert at Sydney Opera House, it would take about 15 sold-out performances for that many people to see it.
Do you know your brand? The answer might seem very simple but it actually isn't.
Ask yourself- what are you selling? Or put it this way, what is it that customers are buying from you? Many businessmen sell commodities to their customers in a way to maximise profits without knowing as to what exactly it is, that they are selling. Businessmen turn successful if they understand as to what is there in their product that the customer would like to purchase. You cannot sell your products if you don't know what they are.
Five points to help you understand your product clearer:
      What do you sell: Do you sell a product, a service or both? Companies like PepsiCo, Godrej consumer goods, Britannia, Unilever and other FMCG companies sell products while a company like Maruti Udyog, GM sell both, products and services, i.e., the car and after sales service.  IT consulting companies like Accenture, Infosys and Legal and medical professional services firms sell services only and not products. Similar is the case with multiplexes like PVR and Wave Cinema.
Use and Benefits: What value, do you think is your brand likely to add to your customer's life in terms of benefits and advantage? Also think how is your product better than your competitor's or in other words, what is your product differentiator and USP. A brand like SBI (State Bank of India) provides easy banking solutions and is better than others due to its largest chain of ATMs. Similarly, retail stores like BigBazar and Walmart are famous for their discounted sales in Indiaand in the US respectively. A clearer picture of this would also help you in marketing your product better.
TIP– Sell product 'benefit' rather than selling product 'features'
Product Kind: Is your product a luxurious commodity or a necessity item? A product like Mobileor Cell phone which was considered a luxurious good some time back is now a necessary product. Is you commodity one of these kinds? Is your product seasonal or something which can be sold throughout the year?
TIP– Try to convert your product or service into a 'need' for your customers rather than selling it as a 'want'.
Market it caters to: What kind of market is your product meant for? Is it for Upper, Upper-middle, Middle or Economic and budget item? A car like, Mercedes and BMW, is meant for the upper-class group of people while Tata Nano is a budget car meant for middle class customers. Similarly a mobile phone of blackberry is a luxurious item (though it is changing) while the basic models of Nokia are an economic product.
TIP– Marketing of products meant for different class of people should be done differently.
Limitations: It is also important to note the limitations of your product. However, good your product might be in the market, it would always be having some limitations and drawbacks. Think on how can these limitations be curbed. You should work on the drawbacks to improve your product.
Keeping these points in mind, identify your brand to make it better understood by your customers.
About the author: Harmit Singh is a Sales and Marketing Consultant for Small and Medium Businesses; An Online Market Researcher by profession. Currently working with Federated Sample. For more blogs from Harmit, Click on: http://www.harmitspace.blogspot.in